Bushings and more packs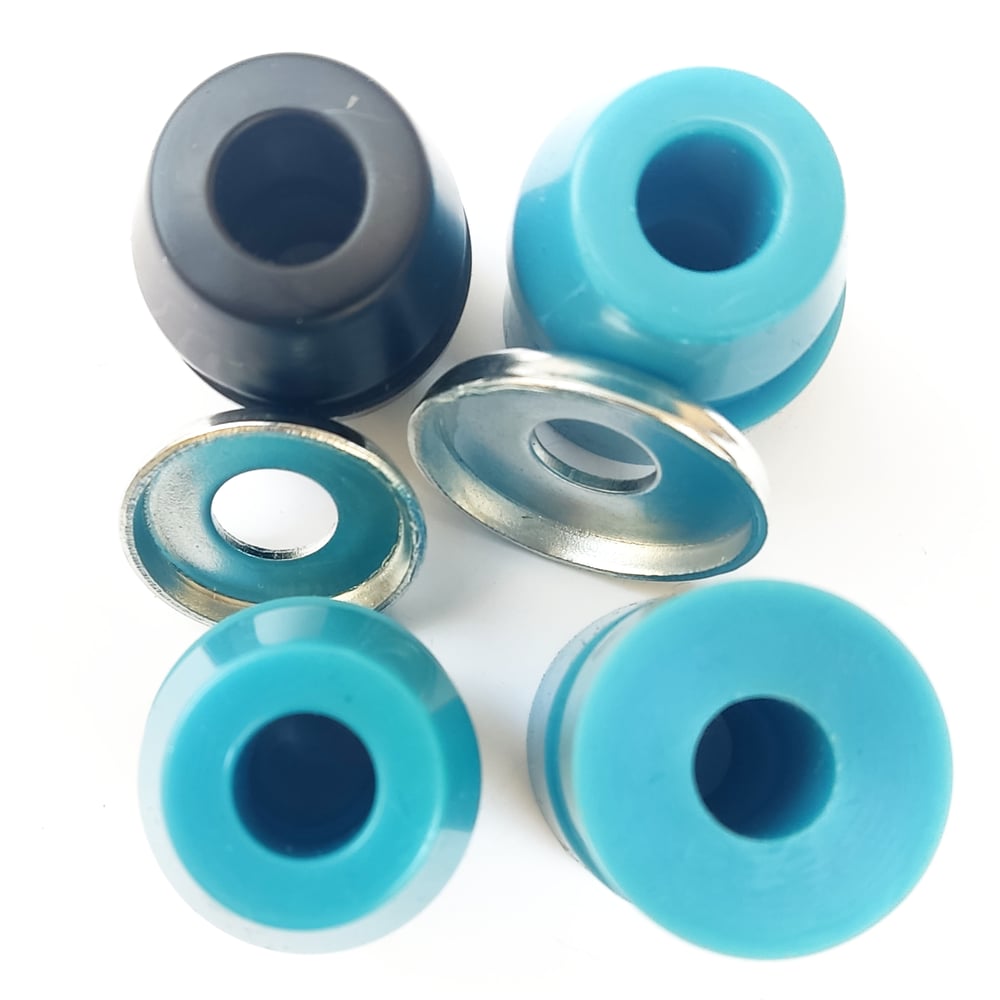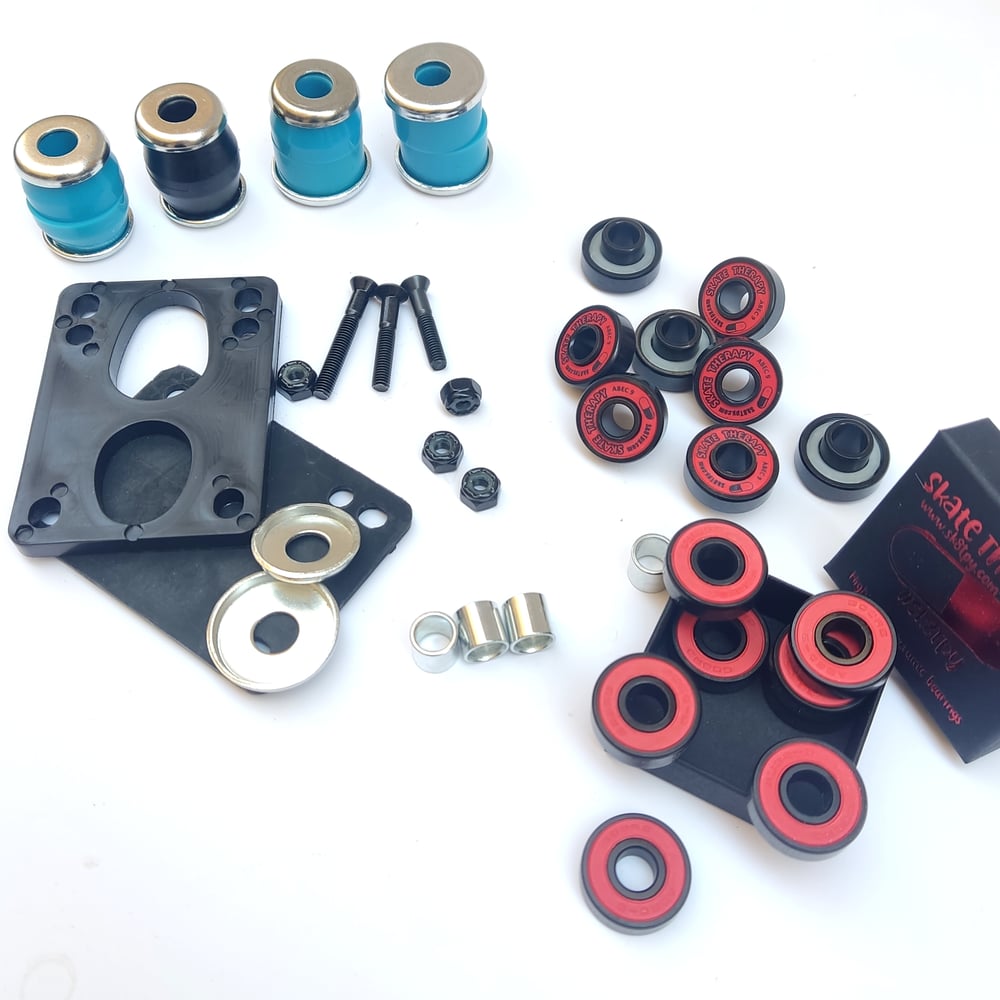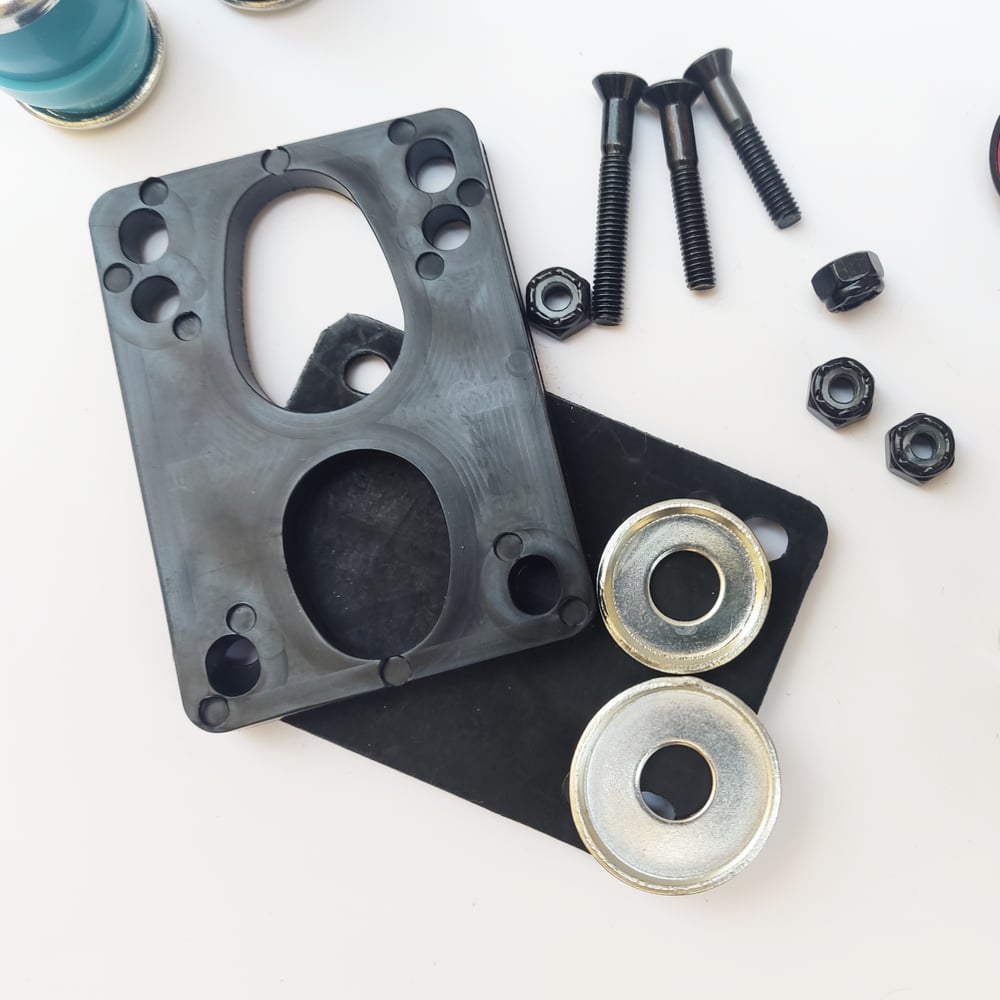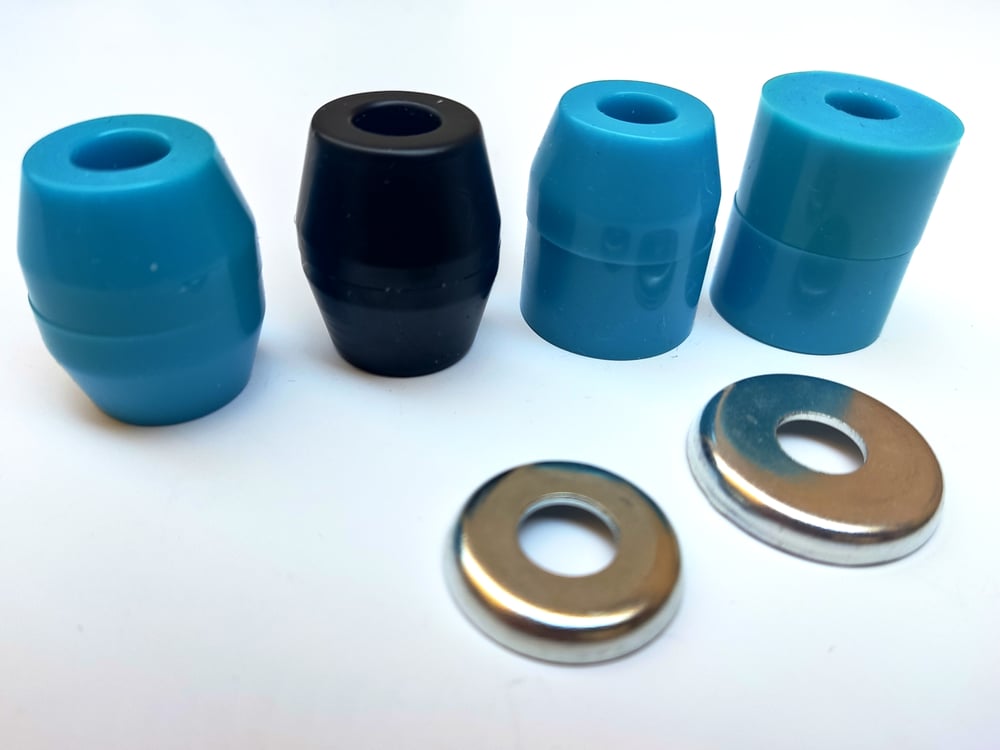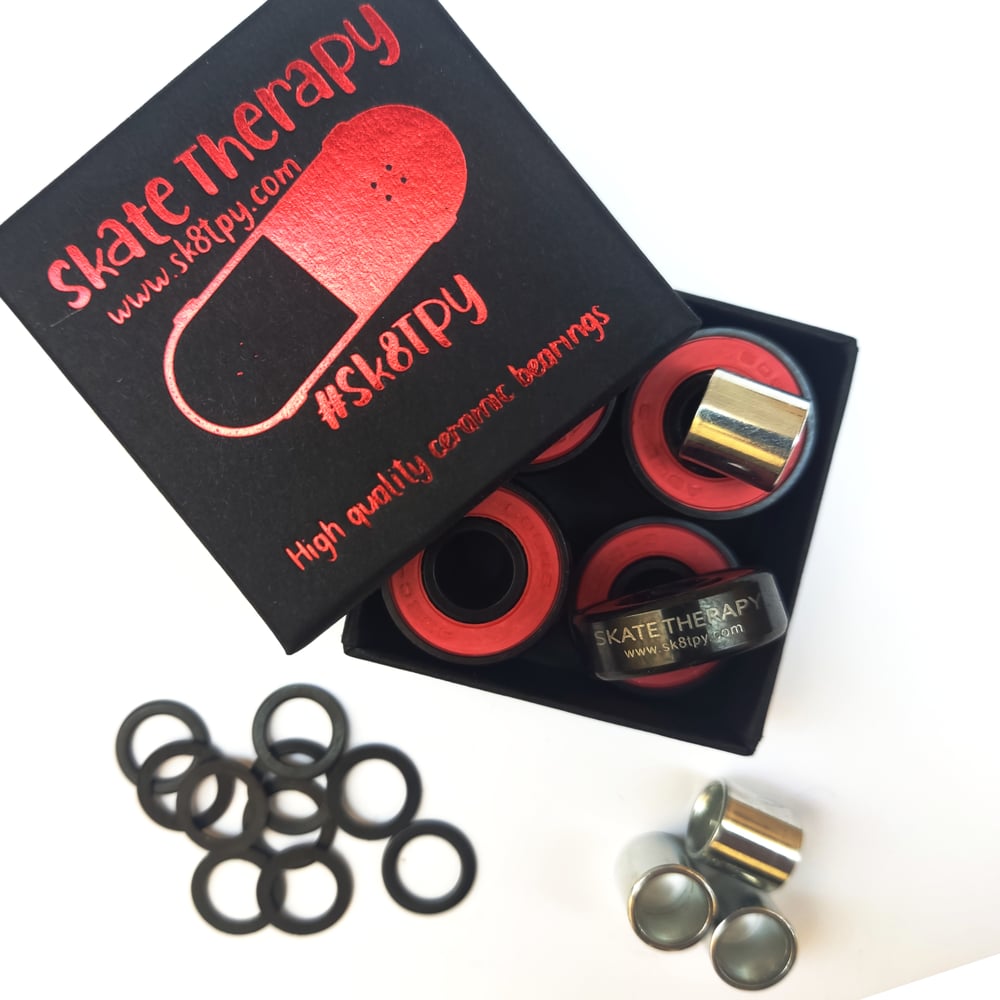 (Scorri per le info in italiano)
Discover a new feeling boosting your setup with high quality bushings, bearings and obviously the right risers and bolts to match the extra turn that you gain.
Write in the note your choice and feel free to request a different mix or to be contacted for a tip up to your skate style and your weight.
Bushings options (they all includes washers)
surfy soft: double conic blue 83a
surfy hard: double conic black 92a
easy pump: barrel-conic blue 83a
dancing pump: double barrel blue 83a
Riser with bolt :
soft 1/8 or soft 1/4
Bearings built-in (they don't need spacers or speedrings)
Ceramic Bearings (spacers and speedrings included)
Scopri un nuovo feeling migliorando il tuo setup con Bushing cuscinetti di alta qualità e ovviamente i riser e bulloni giusti per evitare wheelbite con il giro extra che guadagni.
Scrivi nelle note la tua scelta e sentiti libero di richiedere un mix diverso o di essere contattato per un suggerimento sul tuo stile di skate e sul tuo peso.
Opzioni Bushing (tutte includono le rondelle/washer)
surfy soft: doppio conico azzurro 83a
surfy hard: doppio conico nero 92a
easy pump: cilindrico e conico azzurro 83a
dancing pump: doppipo cilindrico azzurro 83a
Riser con bulloni:
morbido 1/8 o morbido 1/4
Cuscinetti integrati (non necessitano di distanziali o speedring)
Cuscinetti in ceramica (spaziatori e speedring inclusi)