Surfskate Deck - Undertow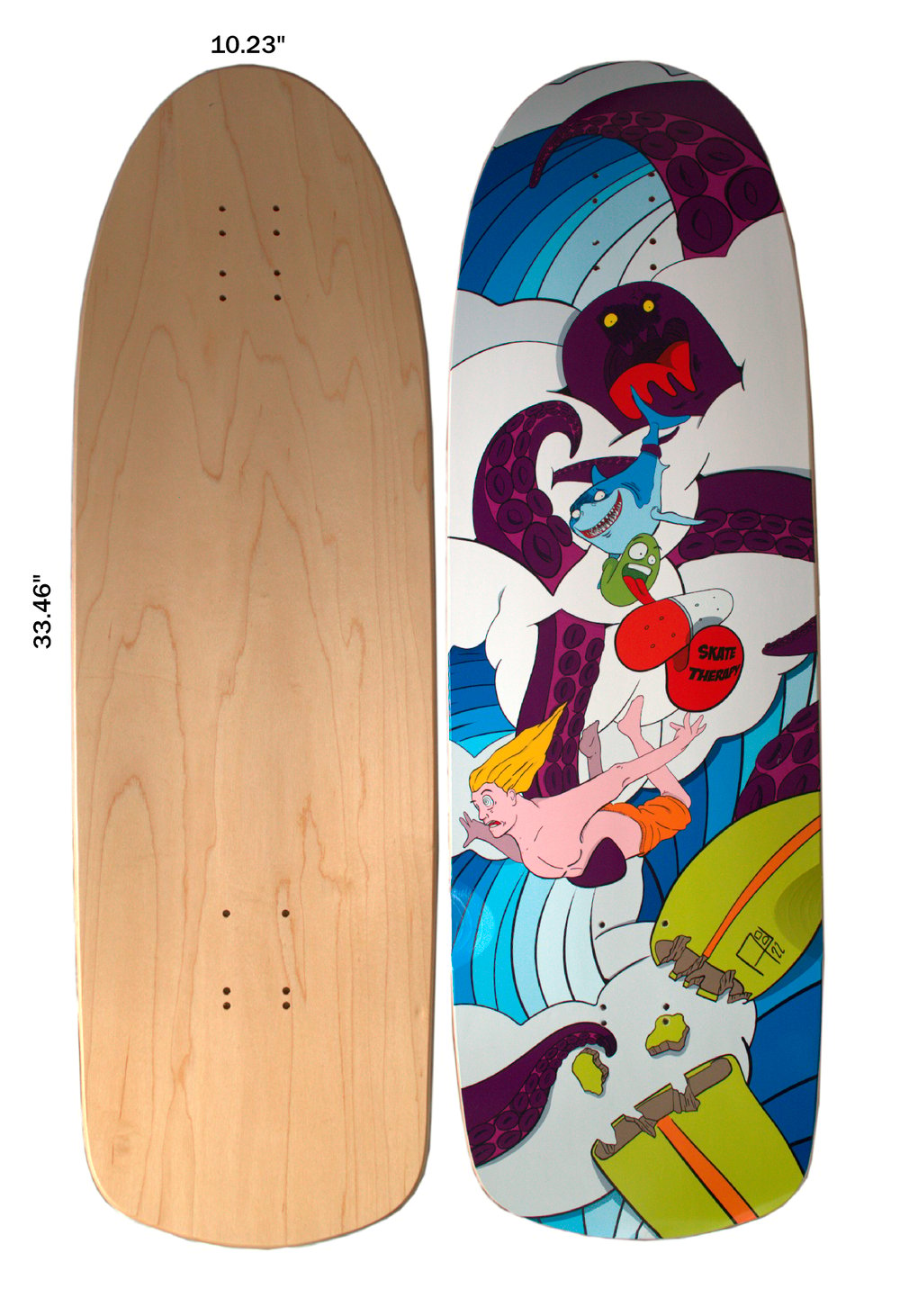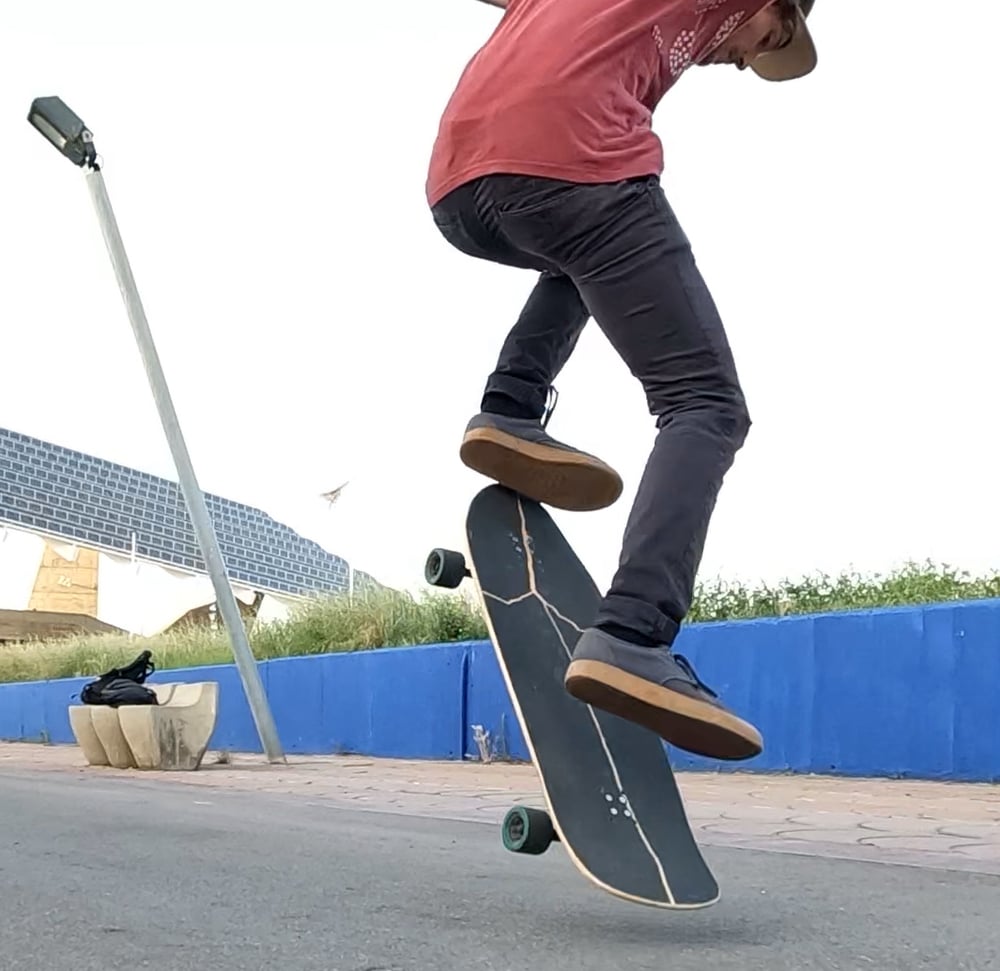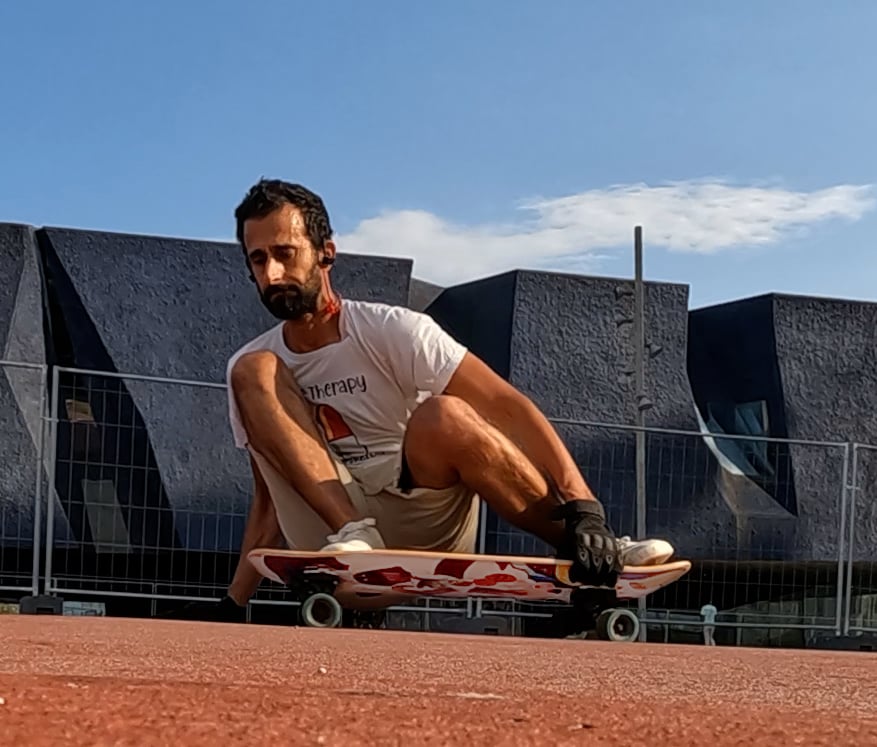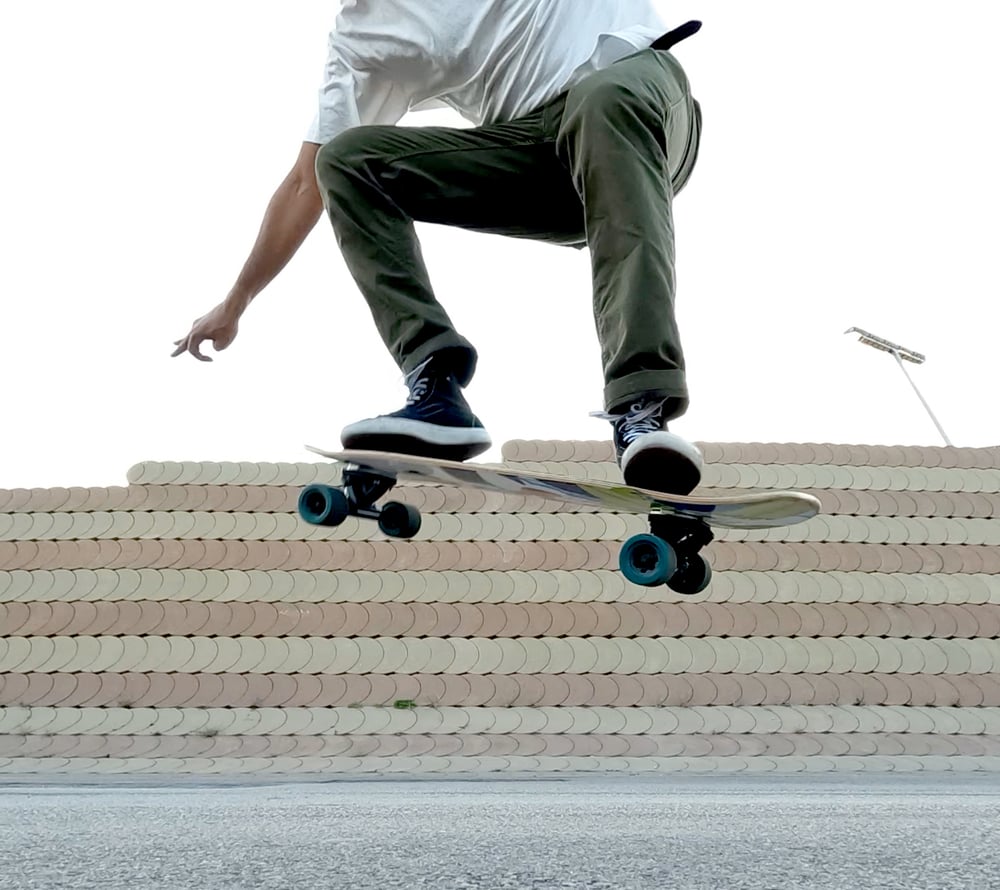 Deck 10.23" x 33.46"
Rear Wheelwells
weight: 1,5 kg
(Scorri per le info in italiano)
The Undertow shape is very wide with plenty of nose and tail and a variable wheelbase between 16.5 and 18.5 inches to adapt it to different styles: Ramp, LDP, Freeride, Dancing, and Freestyle.
In the interval between the two wheelbase, there are 9 intermediate positions using our surf trucks.
The wheel wells are only in the back as the front is meant for a surfskate truck that wouldn´t ever bite this area.
The deck is still compatible with every kind of truck with a new school mount (basically all of them), try it with regular RKP and you will fall in love with it, check my freeride video with it: https://youtu.be/GPJ54spJZTY
Please remember that it does require a very big grip tape that is not easy to find so you may like to order it with the grip tape, you can ask it to be already installed with or without the thunder cut or you can have it not installed to feel free to cut it as you like and save the small excesses to grip some other board in mosaic style.
Tavola 10.23" x 33.46"
Wheelwells (solchi) posteriori
Peso: 1,5 kg
La tavola Undertow è molto ampia con abbondanza di nose e tail e un wheelbase variabile tra 16,5 e 18,5 pollici per adattarla a diversi stili: Surfskate, Rampa, LDP, Freeride, Dancing e Freestyle.
Nell'intervallo tra i due passi ci sono 9 posizioni intermedie utilizzando i nostri surf truck.
I solchi anti wheelbite sono solo nella parte posteriore poiché la parte anteriore è pensata per un truck da surfskate con il quale la ruota non morderebbe mai quest'area.
La tavola è comunque compatibile con ogni tipo di truck con montatura newschool (praticamente tutti), provalo con il normale RKP e te ne innamorerai, guarda il mio video facendoci freeride: https://youtu.be/GPJ54spJZTY
Ricorda che richiede un griptape molto grande che non è facile da trovare quindi conviene ordinarlo con il griptape, spuoi chiedere che sia già installato con o senza il taglio thunder o puoi averlo non installato per sentirti libero di tagliarlo come preferisci e salvarti le parti in eccesso per futuri grip stile mosaico.