Back to Shop
Surfskate Deck - Undertow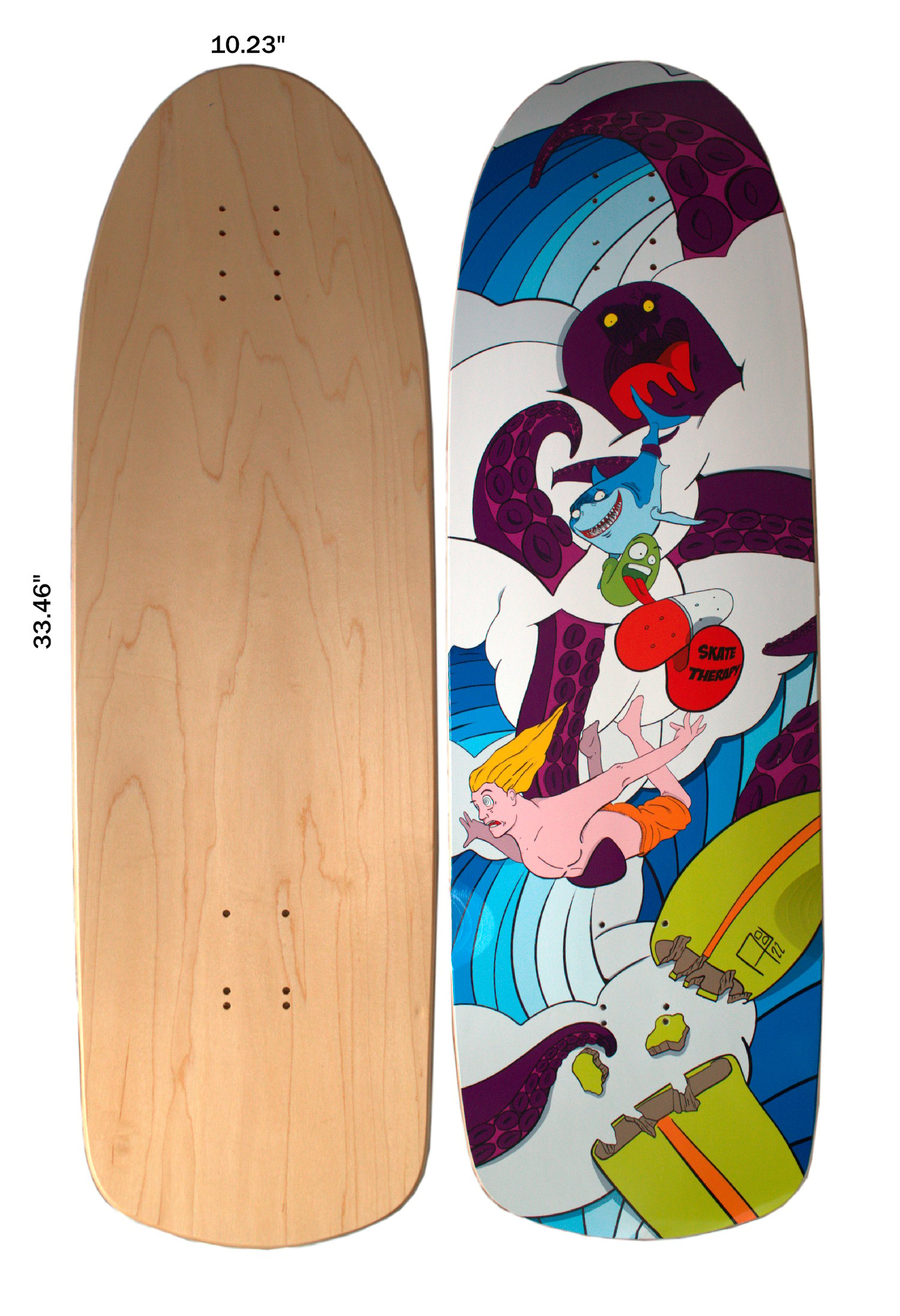 €

85.00 -

€

90.00
20% discount code: SenzaFretta
You order now and I ship the 11 of June as now I'm out of town :)
🇮🇹 Ordini oggi e ti invio l'11 giugno perchè ora sto in viaggio, questo codice scade prossimamente
Deck 10.23" x 33.46"
Rear Wheelwells
The Undertow is very wide with plenty of nose and tail and a variable wheelbase between 16.5 and 18.5 inches to adapt it to different styles: Ramp, LDP, Freeride, Dancing, and Freestyle.
In the interval between the two wheelbase, there are 9 intermediate positions using our surf trucks.
The wheel wells are only in the back as the front is meant for a surfskate truck that wouldn´t ever bite this area.
The deck is still compatible with every kind of truck with a new school mount (basically all of them), try it with regular RKP and you will fall in love with it.
Please remember that it does require a very big grip tape that is not easy to find so you may like to order it with the grip tape, you can ask it to be already installed with or without the thunder cut or you can have it not installed to feel free to cut it as you like.